Contact Us
Table of Contents
Search Site
Google listing of all pages on this website
Site Map
Toby Johnson's Facebook page
Toby Johnson's YouTube channel
Toby Johnson on Wikipedia
Toby Johnson Amazon Author Page
Secure site at

https://tobyjohnson.com

Also on this website:

As an Amazon Associate I earn from qualifying purchases.

Toby Johnson's books:
Toby's books are available as ebooks from smashwords.com, the Apple iBookstore, etc.
FINDING YOUR OWN TRUE MYTH: What I Learned from Joseph Campbell: The Myth of the Great Secret III



GAY SPIRITUALITY: The Role of Gay Identity in the Transformation of Human Consciousness

GAY PERSPECTIVE: Things Our Homosexuality Tells Us about the Nature of God and the Universe

SECRET MATTER, a sci-fi novel with wonderful "aliens" with an Afterword by Mark Jordan
GETTING LIFE IN PERSPECTIVE: A Fantastical Gay Romance set in two different time periods

THE FOURTH QUILL, a novel about attitudinal healing and the problem of evil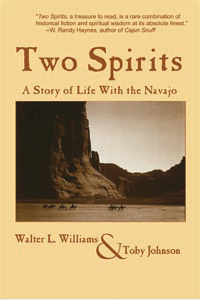 TWO SPIRITS: A Story of Life with the Navajo, a collaboration with Walter L. Williams






CHARMED LIVES: Spinning Straw into Gold: GaySpirit in Storytelling, a collaboration with Steve Berman and some 30 other writers




THE MYTH OF THE GREAT SECRET: An Appreciation of Joseph Campbell

IN SEARCH OF GOD IN THE SEXUAL UNDERWORLD: A Mystical Journey
Books on Gay Spirituality:
White Crane Gay Spirituality Series


Articles and Excerpts:
Review of Samuel Avery's The Dimensional Structure of Consciousness
Funny Coincidence: "Aliens Settle in San Francisco"
About Liberty Books, the Lesbian/Gay Bookstore for Austin, 1986-1996
The Simple Answer to the Gay Marriage Debate
A Bifurcation of Gay Spirituality
Why gay people should NOT Marry
The Scriptural Basis for Same Sex Marriage

Gay Consciousness
Q&A about Jungian ideas in gay consciousness
What Jesus said about Gay Rights
Common Experiences Unique to Gay Men
Is there a "uniquely gay perspective"?
Interview on the Nature of Homosexuality
What the Bible Says about Homosexuality
Mesosexual Ideal for Straight Men
Waves of Gay Liberation Activity
Wouldn't You Like to Be Uranian?
The Reincarnation of Edward Carpenter
Why Gay Spirituality: Spirituality as Artistic Medium
Easton Mountain Retreat Center
Andrew Harvey & Spiritual Activism
The Mysticism of Andrew Harvey

Enlightenment


The myth of the Bodhisattva Avalokitesvara
Joseph Campbell's description of Avalokiteshvara
You're Not A Wave



Joseph Campbell Talks about Aging



What is Enlightenment?



What is reincarnation?



How many lifetimes in an ego?



Emptiness & Religious Ideas



Experiencing experiencing experiencing



Going into the Light



Meditations for a Funeral



Meditation Practice



The way to get to heaven



Buddha's father was right



What Anatman means



Advice to Travelers to India & Nepal



The Danda Nata & goddess Kalika



Nate Berkus is a bodhisattva



John Boswell was Immanuel Kant



Cutting edge realization



The Myth of the Wanderer



Change: Source of Suffering & of Bliss



World Navel



What the Vows Really Mean



Manifesting from the Subtle Realms



The Three-layer Cake & the Multiverse


The est Training and Personal Intention



Effective Dreaming in Ursula LeGuin's The Lathe of Heaven




Gay Spirituality

The Joseph Campbell Connection
The Mann Ranch (& Rich Gabrielson)
Campbell & The Pre/Trans Fallacy



The subtle workings of the spirit in gay men's lives.
The Sinfulness of Homosexuality
Proposal for a study of gay nondualism

Marian Doctrines: Immaculate Conception & Assumption
Monastic or Chaste Homosexuality
Is It Time to Grow Up? Confronting the Aging Process
Gay Consciousness changing the world by Shokti LoveStar
Alexander Renault interviews Toby Johnson
Mystical Vision
"The Evolution of Gay Identity"
"St. John of the Cross & the Dark Night of the Soul."
Religious Articulations of the Secret
The Moulting of the Holy Ghost

The Hero's Journey

The Hero's Journey as archetype -- GSV 2016
The Gay Hero Journey (shortened)

Seeing Differently
Teenage Prostitution and the Nature of Evil
Allah Hu: "God is present here"


Gay retirement and the "freelance monastery"
Facing the Edge: AIDS as an occasion for spiritual wisdom
What are you looking for in a gay science fiction novel?

The Vision

The mystical experience at the Servites' Castle in Riverside
A Most Remarkable Synchronicity in Riverside
The Great Dance according to C.S.Lewis

The Techniques Of The World Saviors
Part 1: Brer Rabbit and the Tar-Baby

Part 2: The Bodhisattva Avalokiteshvara

Part 3: Jesus and the Resurrection

Part 4: A Course in Miracles

How Gay Souls Get Reincarnated

Joseph Campbell, the Hero's Journey, and the modern Gay Hero-- a five part presentation on YouTube

In honor of Sir Arthur C Clarke
Intersections with the movie When We Rise
Toby at the California Institute

People

Toby's friend and nicknamesake Toby Marotta.
Harry Hay, Founder of the gay movement
About Karl Heinrich Ulrichs, the first man to really "come out"
About Michael Talbot, gay mystic
The Gay Spirituality Summit in May 2004 and the "Statement of Spirituality"

Book Reviews


Be Done on Earth by Howard E. Cook


Pay Me What I'm Worth by Souldancer


The Way Out by Christopher L Nutter


The Gay Disciple by John Henson


Art That Dares by Kittredge Cherry


Coming Out, Coming Home by Kennth A. Burr


Extinguishing the Light by B. Alan Bourgeois


Over Coffee: A conversation For Gay Partnership & Conservative Faith by D.a. Thompson


Dark Knowledge by Kenneth Low


Janet Planet by Eleanor Lerman


The Kairos by Paul E. Hartman


Wrestling with Jesus by D.K.Maylor


Kali Rising by Rudolph Ballentine


The Missing Myth by Gilles Herrada


The Secret of the Second Coming by Howard E. Cook


The Scar Letters: A Novel by Richard Alther


The Future is Queer by Labonte & Schimel


Missing Mary by Charlene Spretnak


Gay Spirituality 101 by Joe Perez


Cut Hand: A Nineteeth Century Love Story on the American Frontier by Mark Wildyr


Radiomen by Eleanor Lerman


Nights at Rizzoli by Felice Picano


The Key to Unlocking the Closet Door by Chelsea Griffo


The Door of the Heart by Diana Finfrock Farrar


Occam's Razor by David Duncan


Grace and Demion by Mel White


Gay Men and The New Way Forward by Raymond L. Rigoglioso


The Dimensional Stucture of Consciousness by Samuel Avery


The Manly Pursuit of Desire and Love by Perry Brass


Love Together: Longtime Male Couples on Healthy Intimacy and Communication by Tim Clausen


War Between Materialism and Spiritual by Jean-Michel Bitar


The Serpent's Gift: Gnostic Reflections on the Study of Religion by Jeffrey J. Kripal


Esalen: America and the Religion of No Religion by Jeffrey J. Kripal


The Invitation to Love by Darren Pierre


Brain, Consciousness, and God: A Lonerganian Integration by Daniel A Helminiak


A Walk with Four Spiritual Guides by Andrew Harvey


Can Christians Be Saved? by Stephenson & Rhodes


The Lost Secrets of the Ancient Mystery Schools by Stephenson & Rhodes


Keys to Spiritual Being: Energy Meditation and Synchronization Exercises by Adrian Ravarour


In Walt We Trust by John Marsh


Solomon's Tantric Song by Rollan McCleary


A Special Illumination by Rollan McCleary


Aelred's Sin by Lawrence Scott


Fruit Basket by Payam Ghassemlou


Internal Landscapes by John Ollom


Princes & Pumpkins by David Hatfield Sparks


Yes by Brad Boney


Blood of the Goddess by William Schindler


Roads of Excess, Palaces of Wisdom by Jeffrey Kripal


Evolving Dharma by Jay Michaelson


Jesus in Salome's Lot by Brett W. Gillette


The Man Who Loved Birds by Fenton Johnson


The Vatican Murders by Lucien Gregoire


"Sex Camp" by Brian McNaught


Out & About with Brewer & Berg
Episode One: Searching for a New Mythology


The Soul Beneath the Skin by David Nimmons


Out on Holy Ground by Donald Boisvert


The Revotutionary Psychology of Gay-Centeredness by Mitch Walker


Out There by Perry Brass


The Crucifixion of Hyacinth by Geoff Puterbaugh


The Silence of Sodom by Mark D Jordan


It's Never About What It's About by Krandall Kraus and Paul Borja


ReCreations, edited by Catherine Lake


Gospel: A Novel by WIlton Barnhard


Keeping Faith: A Skeptic's Journey by Fenton Johnson


Dating the Greek Gods by Brad Gooch


Telling Truths in Church by Mark D. Jordan


The Substance of God by Perry Brass


The Tomcat Chronicles by Jack Nichols


10 Smart Things Gay Men Can Do to Improve Their Lives by Joe Kort


Jesus and the Shamanic Tradition of Same Sex Love by Will Roscoe


The Third Appearance by Walter Starcke


The Last Hours of Ancient Sunlight by Thom Hartmann


Surviving and Thriving After a Life-Threatening Diagnosis by Bev Hall


Men, Homosexuality, and the Gods by Ronald Long

An Interview with Ron Long


Queering Creole Spiritual Traditons by Randy Conner & David Sparks

An Interview with Randy Conner


Pain, Sex and Time by Gerald Heard


Sex and the Sacred by Daniel Helminiak


Blessing Same-Sex Unions by Mark Jordan


Rising Up by Joe Perez


Soulfully Gay by Joe Perez


That Undeniable Longing by Mark Tedesco


Vintage: A Ghost Story by Steve Berman


Wisdom for the Soul by Larry Chang


MM4M a DVD by Bruce Grether


Double Cross by David Ranan


The Transcended Christian by Daniel Helminiak


Jesus in Love by Kittredge Cherry


In the Eye of the Storm by Gene Robinson


The Starry Dynamo by Sven Davisson


Life in Paradox by Fr Paul Murray


Spirituality for Our Global Community by Daniel Helminiak


Gay & Healthy in a Sick Society by Robert A. Minor


Coming Out: Irish Gay Experiences by Glen O'Brien


Queering Christ by Robert Goss


Skipping Towards Gomorrah by Dan Savage


The Flesh of the Word by Richard A Rosato


Catland by David Garrett Izzo


Tantra for Gay Men by Bruce Anderson


Yoga & the Path of the Urban Mystic by Darren Main


Simple Grace by Malcolm Boyd


Seventy Times Seven by Salvatore Sapienza


What Does "Queer" Mean Anyway? by Chris Bartlett


Critique of Patriarchal Reasoning by Arthur Evans


Gift of the Soul by Dale Colclasure & David Jensen


Legend of the Raibow Warriors by Steven McFadden


The Liar's Prayer by Gregory Flood


Lovely are the Messengers by Daniel Plasman


The Human Core of Spirituality by Daniel Helminiak


3001: The Final Odyssey by Arthur C. Clarke


Religion and the Human Sciences by Daniel Helminiak


Only the Good Parts by Daniel Curzon


Four Short Reviews of Books with a Message


Life Interrupted by Michael Parise


Confessions of a Murdered Pope by Lucien Gregoire


The Stargazer's Embassy by Eleanor Lerman


Conscious Living, Conscious Aging by Ron Pevny


Footprints Through the Desert by Joshua Kauffman


True Religion by J.L. Weinberg


The Mediterranean Universe by John Newmeyer


Everything is God by Jay Michaelson


Reflection by Dennis Merritt


Everywhere Home by Fenton Johnson


Hard Lesson by James Gaston


God vs Gay? by Jay Michaelson


The Gate of Tears: Sadness and the Spiritual Path by Jay Michaelson


Roxie & Fred by Richard Alther


Not the Son He Expected by Tim Clausen


The 9 Realities of Stardust by Bruce P. Grether


The Afterlife Revolution by Anne & Whitley Strieber


AIDS Shaman: Queer Spirit Awakening by Shokti Lovestar


Facing the Truth of Your Life by Merle Yost


The Super Natural by Whitley Strieber & Jeffrey J Kripal


Secret Body by Jeffrey J Kripal


In Hitler's House by Jonathan Lane


Walking on Glory by Edward Swift


The Paradox of Porn by Don Shewey


Is Heaven for Real? by Lucien Gregoire


Enigma by Lloyd Meeker


Scissors, Paper, Rock by Fenton Johnson





Toby Johnson's Books on Gay Men's Spiritualities:


Gay Perspective

Things Our [Homo]sexuality
Tells Us about the
Nature of God and
the Universe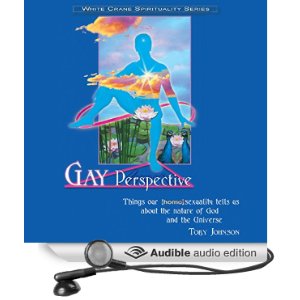 Gay Perspective is available as an audiobook narrated by Matthew Whitfield. Click here


Gay Spirituality

Gay Identity and
the Transformation of
Human Consciousness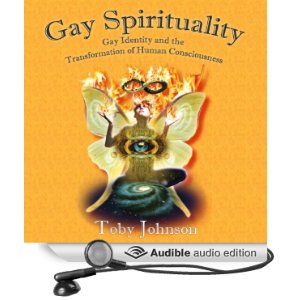 Gay Spirituality is now available as an audiobook, beautifully narrated by John Sipple. Click here



Charmed Lives: Gay Spirit in Storytelling

edited by
Toby Johnson
& Steve Berman










Secret Matter

Lammy Award Winner for Gay Science Fiction

updated










Getting Life in Perspective

A Fantastical Romance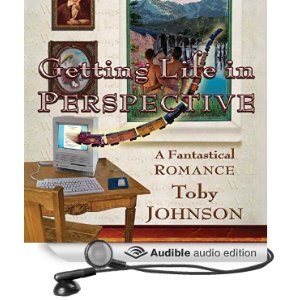 Getting Life in Perspective is available as an audiobook narrated by Alex Beckham. Click here



The Fourth Quill

originally published as PLAGUE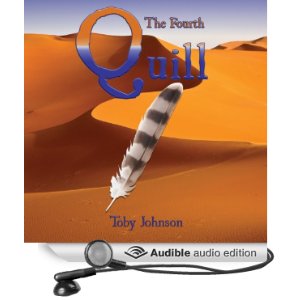 The Fourth Quill is available as an audiobook, narrated by Jimmie Moreland. Click here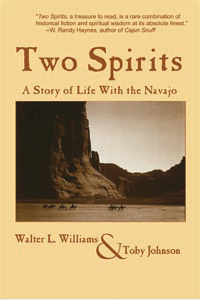 Two Spirits: A Story of Life with the Navajo

with Walter L. Williams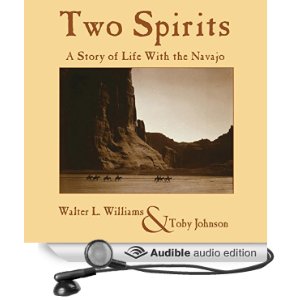 Two Spirits is available as an audiobook narrated by Arthur Raymond. Click here

Finding Your Own True Myth:
What I Learned from Joseph Campbell
The Myth of
the Great Secret III

In Search of God
in the
Sexual Underworld



The Myth of the Great Secret: An Appreciation of Joseph Campbell.

This was the second edition of this book.








Toby Johnson's titles are available in other ebook formats from Smashwords.
Charmed Lives: Gay Spirit In Storytelling (Spinning Straw into Gold)
An Anthology in White Crane Institute's Wisdom Series from Lethe Press







Editors Toby Johnson, author of GAY SPIRITUALTY, and Steve Berman, writer and publisher of Lethe Press, have collected an anthology of inspirational fiction with upbeat twists and turns as well as autobiographical anecdotes and essays of positive and life-fulfilling aspects of gay experience.

See Table of Contents












Links to purchase from amazon.com, the author or Lethe Press Digital-on-Demand




Reviews and articles about CHARMED LIVES and contributors
In the interest of fair reporting, I'm
including the bad reviews here as well
White Crane Journal #73
Reviewed by Steven LaVigne


(Original Cover with Toby & Kip's fingers drawing a long winning straw)





There are books that readers simply don't want to come to an end, and former White Crane editor Toby Johnson and writer Steve Berman have edited one of them. Charmed Lives: Gay Spirit in Storytelling is so filled with gems (thirty-five passages by writers as diverse as Perry Brass, Mark Thompson, Malcolm Boyd, Jeffrey Beam, James Van Buskirk, Don Clark, Bert Herrman and Dave Nimmons, and White Crane columnist Andrew Ramer, to name but a few of them) that these stupendous tales of romance, music, sex, harassment and coping with the modern world equally make it a savory pleasure that's tough to put down.

Among the highlights of this treasure trove: Mark Abramson explores his love for Ella Fitzgerald and how her particular style of jazz music helped him cope as friends succumbed to AIDS; Eric Andrews-Katz' self-esteem is given a boost after meeting an attractive angel one night in a bar, while the leading character in Victor J. Banis falls in love with Douglas, the man who takes no notice of a face that resembles "The Canals of Mars." J.R.G. De Marco's ghost story, "Great Uncle Ned," is the first passage that's a topper, making the reader thinking nothing else can be better. Romantic and sexy, De Marco takes the reader on an exquisite gothic roller coaster ride.

Some of the stories are set pre-Stonewall, while others are post-AIDS, but every contribution, even reflections on why writers work the way they do, addressing topics from sex to marriage to everlasting love are outstanding in their own way.

Among the other "toppers" are Jay Michaelson's "The Verse," wherein any mention of the "sin" of homosexuality disappears from every copy of Biblical scripture, from the Torah to the Gospels, as the worldwide news coverage affects Michaelson's characters. Should he be forgotten, Bill Blackburn's lovely tribute "My Last Visits With Harry," reminds us that Harry Hay, a founder of the Radical Faeries, was an exceptional pioneer for gay rights. Andrew Ramer imagines himself as Albert Gale, Dorothy's brother, who doesn't go over the rainbow, but, instead, finds true love on the prairie.

Personal experiences are a strong part of "Charmed Lives." Don Clark, whose book, "Loving Someone Gay" was so helpful when I was first coming out, discusses his personal life, while David Nimmons relates how his program of Manifest Love began on a Fire Island dance floor. Johnson and Berman share experiences from their lives as well.

I hope that I've whetted our appetite and that you'll take similar pleasures when reading "Charmed Lives: Gay Spirit in Storytelling," which was a finalist for a 2007 Lambda Book Award. Even so, it's a winner without awards.


January 17 2007, Out Front Colorado

ran an interview with Charmed Lives contributor Dan Stone by Jeboa Boreanaz

An inspirational new anthology from editor Toby Johnson aims to inspire with positive stories of gay men following their own spiritual paths. Local writer and life coach Dan Stone is one of the contributors to Charmed Lives: Gay Spirit in Storytelling.
Jeboa Boreanaz: Tell me about your story in Charmed Lives.
Dan Stone: I have an essay (called "This I Know") that is really sort of
about my own personal transition from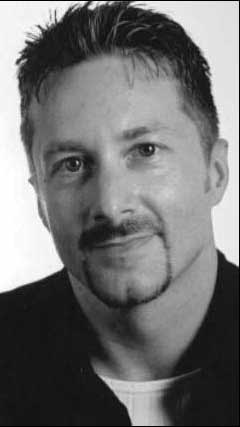 believing in an external authority to tell me how to approach my life from a spiritual perspective, such as the church or the bible. I was raised a fundamentalist minister's son, so my own religious background was a pretty
strict conservative one, and that was true for a lot of us (in the anthology).
Then I moved towards more of what I would call the mystic path, where I'm relying less on external authority such as the bible or the church and more on my own experience and intuition and my own personal connection to god or the divine.
JB: So faith and spirituality have always played a big part in your life?
DS: It's always been a really important aspect of my life. It was sort of pounded into me in some ways growing up, as involved in the church as I was for so many years.
I didn't come out until I was about 30, and before that I was very
active in the church I was brought up in, which was a fundamentalist
Christian denomination. I taught Sunday school for years
and years, and I was in church three times a week, sang in the
choir and all that. Having some sort of active spiritual component
in my life has always been pretty important, because I kind of
inherited that from my family and my upbringing.
JB: And when you came out?
DS: When I came out and left the church and went out on my
own, I found that I still wanted to have it in my life in some way.
I didn't know how to go about having it, but I still cared about
some kind of connection to something bigger than myself, so what I
started doing was just reading anything I could get my hands on regarding spirituality. Eastern philosophy. Pagan spirituality. All sorts of things that were very different from what I grew up with.
JB: What does 'gay spirituality' mean?
DS: One of the things you get a sense of when you read this book is
how incredibly diverse a community we are in this respect as well in all
others. We talk about the gay community and we like the idea of these
common bonds that we have, but when you really start to look at us you begin to realize how incredibly different we are in every way, and spirituality is no different. We come from all different places and perspectives and experiences. But one commonality I think is that we are all directly or indirectly trying to feel as good about ourselves as we can and trying to find someway to integrate our sexuality into who we are as people. For a lot of us, being gay was presented to us as a problem or an obstacle to being connected to god. It was unholy or unsacred and something that we either had to deny or push away. So now we can realize that being gay is as sacred a part of ourselves as anything else.
JB: What do you think readers will get from this book?
DS: Readers will take away a sense of the very diverse spiritual experience that is characteristic of our community, and they will see and hopefully understand that there are a wide range of possibilities as far as how these writers have learned about themselves and have moved within there own lives from a place of maybe some difficulty and struggle with their sexuality to a much more accepting and happy place. Hopefully the reader will be able to feel these writers feeling good about themselves, and that invites the reader to find ways to feel good about themselves as well. ■






BAR -- Bay Area Reporter, San Francisco

Published 02/15/2007

If the spirit moves you
by Jim Piechota
This impressive, skillfully assembled collection by Lambda Literary Award-winning author Toby Johnson and short-story writer Steve Berman contains over 30 uplifting spiritually-accessible essays, personal reflections, and fictional tales that will appeal to every sensibility within the GBLT spectrum. Derived from the White Crane Journal and published as part of their Wisdom Book Series, the book is meant to provide "insight, discernment and spiritual discovery" for gay people who are fortunate enough to have tapped into their mystical side, and also to "offer new stories, new ways of thinking about the gay experience."
Prolific San Francisco online blogger Mark Abramson leads off the compilation with "Ella, Kelly and Me," a wonderfully vivid, bittersweet, heartbreaking journal of a Castro Street bartender and his travails through the deep darkness and the subsequent radiance of San Francisco history. Abramson's combination of charm, engaging prose, and a working knowledge of local history will leave readers aching for more. His bio mentions a forthcoming novel series; like this story, they're set in the Castro District, a place where his garlanded prose seems to bloom best.
Fleeting scenes of first love and unfinished business decorate many of these stories, like Eric Andrews-Katz's sweet tale of two enamored boys; the mutual attraction discovered while waiting in line at the post office provided with great moxie by John McFarland; and Toby Johnson's stunning recollection of 1970s bathhouse culture, with a sage message resulting from a sex partner's harsh rejection: "A pang of loss struck me, but I understood the spiritual lesson to live in the present and not to be attached, to enjoy the joy I was feeling without trying to possess and hold onto it."
Death and coping with what remains loom large in stories like Michael Gouda's poignant "After Edward," much as living the "sweet life" does for Bryn Marlow in his essay "What Two Men Do in Bed," which, in the span of two pages, relates the splendor and the exuberance of a long-term relationship.
Other highlights include Jay Michaelson's clever story on the Jewish experience; a piece on the atrocious "carving" vandalism done to gay-themed novels and resource materials at the San Francisco Public Library; David Nimmons' affirmative actions and efforts to conquer cynicism in gay circles with his group "Manifest Love;" and the incredibly moving portrait of Lewis DeSimone's transformative work with Castro-area AIDS hospice Maitri.
Jeffrey Beam's beautiful commentary in "What Queer Spirit Sees" encourages all of us to look within our own hearts and souls for the divinity we may be seeking, as does Will Gray in his profound essay "Gay Spirituality." "I see no existence of a god, but that doesn't prevent me from sharing moments of transcendence and gratitude."
Collectively, the writers have produced a personally empowering, kaleidoscopic tapestry. This anthology can be kept on a shelf and referred to for a bit of inspiration on a particularly bad day, or as a resource that keeps the good karma flowing in balance with our everyday lives.
February 25, 2007 Reading & booksigning at the San Francisco Public Library
Authors in the S. F. Bay Area gathered for an event at the LIbrary, hosted by contributor Jim Van Buskirk.
He
re we are in a photo by S.F. photographer extraordinaire Rink



from left to right: Tyler Tone, Mark Abramson. Andrew Ramer, Lewis DeSimone, Jim Van Buskirk, Toby Johnson, Don Clark, Jim Toevs, and Michael Sigmann





EDGE Entertainment Contributor
Tuesday Mar 13, 2007
by Lewis Whittington
Transcendence comes with the Queer territory," Jeffrey Beam breezily proclaims in his essay "What Queer Spirit Sees," and that spirit is joyously celebrated in the peck of short stories that comprise

Charmed Lives

. This collection of fiction and nonfiction would be fun to read either in the winter when hibernating away from the madding crowd, or in the summer on the beach with everybody chattering around you.
Many of the stories have a spiritual objective, but that doesn't exclude gay carousing, cruising, canoodling, or, for that matter, issues of pain, suffering, or complex emotions. Gay spirit, both living and dead, tragic and comic inhabit this book.
Consider some of the 32 titles - "What Two Men Do In Bed," "Gay Spirituality?," "Tom or an Improbable Tail," "The Bells of St. Michael's," "So What is Charm" - and you know this is not your average gay pulp fiction or a G-rated gay picnic either. These are intimate, exciting stories, carefully chosen by the editors - contributors Toby Johnson and Steve Berman, whose story "His Paper Doll," involving voodoo doll boi club hook-ups is club-caustic.
In Eric Andrews-Katz's "An Angel on the Threshold," main character Mark is carrying a longtime torch for his ex-lover, and about giving up. To torture himself more, he goes to the club and itemizes his character flaws when he is hit on by Gabriel who, he thinks, is completely out of his league. The gorgeous Gabriel seems to be able to read his mind and emotions, so of course this makes Mark flee, since he's not one to accept a mercy fuck. Mark's reawakening comes to pass on the street, where his lovelorn phantoms meet bruised reality under the pen of Andrews-Katz.
Don Clark sets up his gay journey in "A Path of Mirrors" with the idea that "our spirit guides are not hidden from normal sight or cloaked in great mystery. It just may be that they are unrecognized at first sight."
The specter of the great Ella Fitzgerald comes alive in Mark Abramson's "Ella, Kelly and Me," about a bartender in the Castro district who becomes an eternal Ella fan (like we all eventually do) and actually gets to speak to her on a hillside before she gives a concert. Later, her music proves to be sustaining in times of deep crisis.
"The Canals of Mars," by Victor J. Banis, is about a beautiful man whose face is scarred in an accident, and who goes into self-imposed exile because he thinks he's too ugly to exist. He is invited to recover and rest at the seaside home of an acquaintance who falls in love with him. A Platonic discussion of what beauty is, and isn't, is the backdrop for this touching story.
Sterling Houston's "Beyond the Blue Bardo (Manhattan Island 1965)" reads like an aria and paints a portrait of being young, black, and proud in the day: "The black sissy has earned the right to strut, no lie," he writes, before he dances into transcendence with lines like, "Winds of disdain whip past her ears and get incorporated into the music, translate themselves into a sphincter thrust that has become the envy of the civilized world." That's before we even get the backstory, summed up with, "I got my drama queen genes from Miss Lula" - the aunt who raised him. It is no surprise to read in the bios that Houston is a performer and theater director: even in his writing all the world is a grand stage.
"After Edward," by Michael Gouda, is about grief and reconciliation following a gay widower's journey back to life in the months after his lover's death. This is an anti-"Things happen for a reason" story that tells of real emotion and real experience, a story that ventures past platitudes and knowing formulas. Gouda's narrator doesn't hold back with friends who expect him to pull himself together: "How the fuck would YOU know what Edward would or wouldn't have wanted me to do?" he fires back.
"Shades" by Bill Goodman pays a comic visit to a middle-aged gay couple entering their golden years. When one of them dies, the survivor sees his specter a la Dolly Levy through the actions of others.
Short interludes such as Bert Herrman's "So What is the Charm?" asserts, "A charmed life is a life of faith, though not necessarily on of religious faith. What matters is authenticity." These intimate, thoughtful gay journeys of self-awareness are celebrations of our multi-faceted liberation.
Publisher: Lethe Press. Publication Date: November 15, 2006. Pages: 308. Price: $18. ISBN-13: 978-1590210161
Lewis Whittington writes about the performing arts and gay politics for several publications.
The Letter
theletteronline.com
March 2007


Rainbow of Thought
Accessible Spirituality
by Jason Brooks
The short stories and non-fiction personal essays collected in this Lambda Literary Award-nominated compilation offer encouragement and motivation for those who integrate spirituality into gay life, and insight for those who wonder about the distinction between spirituality and religion. As such, the book makes spirituality accessible to readers across the GLBT spectrum, though it most directly addresses gay men.
The book includes a mix of personal essays, thoughtful reflections and fictional short stories. In his introduction, co-editor Toby Johnson emphasizes the power of story and its pivotal role in shaping consciousness.
How we see ourselves and the stories we tell about our place in life really do have transforming power, he says. In his companion introduction, co-editor Steve Berman advocates a focus on the small golden moments of our lives: "life may not be fair, but it can still be enjoyed."
That spirit of joy appears in What Two Men Do In Bed, non-fiction by local writer Bryn Marlow, one of two contributors from The Letter's six-state distribution region. From his home in Indiana, Marlow pulls back the sheets on his own long-term gay relationship. What goes on under the covers at his house involves a depth of intimacy, humor and playfulness that adds sweet sparkle to the bond between two men.
Magic holds sway in another regional author's contribution. Ruth Sims' Tom Or An Improbable Tale tells about the day William comes home from work to find who looks like the incarnation of Apollo and Ganymede sitting on his sofa—stark naked. The adventure begins.
A more quiet venture though one no less magical spurs the plot in Victor Banis' offering, The Canals of Mars. Its narrator experiences first hand the transforming power of acceptance and love to overcome issues of physical appearance and ageism.
In similar fashion, each of the stories in this collection enlarges upon aspects of the gay experience in heartfelt ways. Johnson and Berman have gathered contributions from over 30 writers who affirm the pleasures of physical passion while suggesting there is more to gay life than sex. This should come as no surprise to readers of White Crane, a periodical devoted to exploring spiritual consciousness among gay folk.
Here is a take on spirituality accessible to those who because of their sexual orientation have received poor treatment at the hands of organized religion. Here is spirituality expressed as concern for others, capacity for awe, and courage to tell the truth about one's deepest self. Here is spirituality in story form, in essay and in thoughtful commentary—readable, approachable and enlightening.
While the fiction runs from romantic to historical, from supernatural to prosaic, themes of love, desire and attraction are near constants. Boy does not always get boy—or angel or devil or ghost or were creature, as the case may be. But the reader does get insight into the human condition and a glimpse of gay spirit operative in our desires.
Andrew Ramer spins the story, not of Dorothy and Toto, but of Dorothy's gay brother Albert who finds his way to an Oz of his own making. Set in the Wild West, The True and Unknown Story of Albert Gale, Told by Himself rings with faint echoes of Tom Spanbauer's The Man Who Fell in Love With the Moon.
The whole world echoes with the news that a passage in the Jewish Torah interpreted to condemn acts of gay love has disappeared, as imagined in Jay
Michaelson's The Verse. The consequences are global, national and very, very local.
Mark Horn sets Musuko Dojoji in Japan, and incorporates one of that country's oldest folk tales into a compelling story that blurs the boundaries between fact and fiction. Horn is forthright about this in his epilogue; would that the editors had been as forthcoming in alerting the reader as to which pieces are fiction, which not. Instead the reader is left to decide whether a story is based in fact or fiction. Maybe the editors' point is that all stories contain truth. Nevertheless, enhanced clarity would aid the truth-telling process.
For example, halfway through Lewis DeSimone's Left With Love, the reader may be unsure whether the events related actually happened or if the hospice patient may suddenly reveal himself to be a god of the ancient Greeks reincarnate. The man does die, however, and the hospice volunteer mourns his loss even as he opens himself to lessons of life and love. Must be meant as the touching piece of non-fiction it is.
No question about the intent of David Nimmons' essay Manifest Love. He calls gay men to awareness, understanding and action, as does Bert Herrman in So What is the Charm? Both these authors pack their sentences with punch. Both challenge GLBT persons to use their differing sexual orientation to see the world with different eyes, build on their strengths, and act on what tugs at their hearts.
But let go of judgments, writers in this anthology advise. Expect no formulaic answers for finding truth. Rather, recognize that each person's journey is individual and should be honored as such. Dan Stone's "This I Know" succinctly relates one man's disaffection with organized religion and subsequent realization that there are multiple paths to paradise, even as Will Gray's Gay Spirituality? details how he as an atheist might be described as embodying spirituality.
Life offers opportunities to learn. Charmed Lives offers glimpses of spirituality in action, written in such a way as to be accessible to the average reader.
Readers will not find every piece in the compilation equally compelling. Some stories tend toward the cliche; some lack the finesse of polished writing. But with over 30 selections to choose from there is more than enough to incite and inspire.
In a market where many gay-themed anthologies offer little more than sex, sweat and sperm, this collection shines nearly as brightly as the straw-into-gold being spun on its cover photograph. Life offers sensual pleasure, yes, and much more. These pages serve notice that gay life can be hot and sweaty, sweet and romantic, touched by magic, tinged with sadness, punctuated with moments of deep love and ecstatic joy.

Authors' work promotes positive gay fiction

By Larry Nichols

PGN Staff Writer
© 2007 Philadelphia Gay News
March 16, 2007

The authors and publishers of "Charmed Lives: Gay Spirit in Storytelling" — a new collection of gay short stories — want readers to know that there is more to the world of gay fiction than fantasy sex romps and gay strife.

"I became tired of reading gay fiction, especially short gay fiction, that was either all about sex or it was all about being depressed over being gay," editor and author Steve Berman said.

Berman pitched the idea of an anthology of positive gay experiences — short fiction and personal essays presented as an alternative to the stories society tells about gay men — to award-winning gay novelist Toby Johnson.

"Toby has knowledge of spirituality and authors who believe in how you should be proud of being gay. I told Toby this is something I wanted to do and we agreed to work on it together.

"I didn't want it just to be all fiction," Berman added. "I thought it would be nice to have personal essays too. So it runs that gamut of inspiration fiction and essays for gay men."

Johnson was intrigued and eager to participate when Berman approached him with the idea.

"Steve had suggested that one of the really successful books in the mainstream world was this series called 'Chicken Soup for the Soul,'" Johnson said. "We figured gay writers ought to be able to do a better job of writing life-affirming, positive stories about the gay experience. But what happens so often is that writers tend to write about the traumatic stuff in their lives so a lot of the gay literature is about the suffering and bad things that can happen. We wanted to do something positive and share the good experiences — a gay 'Chicken Soup for the Soul.'"

Johnson, with his experience and connections as a gay author and bookseller — he's written eight novels and three nonfiction books — was instrumental in recruiting writers for the project.

"There are over 30 authors represented," he said. "For years, I edited a magazine called 'White Crane Journal of Gay Men's Spirituality' and through White Crane, I knew a lot of people in the gay spirituality movement and I used to run the gay and lesbian bookstore in Austin with my partner. So I've had contact with a lot of the authors in the gay genre.

"Over a six-month period, we got a lot of stories submitted and Steve and I culled through those and picked what we thought would make a good collection."

The two met after Berman started his New Jersey-based company, Lethe Press. Berman wanted to reprint Johnson's then out-of-print book "Gay Spirituality" and contacted him; Berman originally founded Lethe to use print-on-demand technology to keep gay classics available.

Johnson and Berman will read from and sign "Charmed Lives" at Giovanni's Room, marking the first time the two will meet face to face.

"Steve and I have never met in person," Johnson said. "This book signing at Giovanni's Room is going to be our actual first meeting. Isn't it interesting this modern world we live in, in which you can work with someone electronically and never really meet them?"

"We've talked many times on the phone and all that, but it's kind of funny," Berman said about finally meeting Johnson in person. "I'm looking forward to it."

Johnson and Berman are appearing at 5:30 p.m. March 17 at Giovanni's Room, 345 S. 12th St.; (215) 923-2960.
Lavender Magazine
Minneapolis, MN
Issue 305
By Ethan Boatner, Editor


Charmed Lives: Gay Spirit in Storytelling




Ed. by Toby Johnson and Steve Berman




Lethe Press




$16





"Charmed" perfectly fits these 37 stories, not trivializing, but invoking "ensorcelled," "bewitched."





Old as mankind, storytelling is a way to entertain, educate, and make sense of the world.





As Mark Horn, author of "Musoko Dojoji," explains, "Just because it didn't happen, doesn't mean it's not true."





Some pieces are memoirs of past lovers and events (though each individual sees an "actual" event differently), like Bill Blackburn's "My Last Visits With Harry" [Hay], while some, like Jay Michaelson's "The Verse," are fantastic "what ifs."





Suppose, Michaelson posits, one morning, people wake to discover that Leviticus 18:22 has vanished from every kosher Torah—not scratched out, erased, or removed. No spaces—just gone. What might be the reactions of Jews? Christians? Muslims? Not what you'd predict, it seems.



Nor, you will find, is the answer to Bryn Marlow's charming "What Two Men Do in Bed."

Midwest Book Review
June 2007



Lori L. Lake





Long-time spiritual writer Toby Johnson and publisher/writer Steve Berman have put together a much-needed collection of essays and stories about gay men and spirituality. So often, anti-gay activists go out of their way to malign gay people, and homophobes in mainstream churches often block gays from worship and religion. This collection offers an alternative to those small-minded persecutions.
What Johnson has been saying for years in books like GAY SPIRITUALITY and GAY PERSPECTIVE is that the spiritual consciousness expressed by gays—indeed, by all GLBTQ people—is a vital and evolutionary step forward for everyone on the planet. No longer need we be trapped in meaningless, dogmatic, fear-based, or male-dominated religious practices. There's hope and inspiration to be found by, for, and about homosexual lives.
Berman and Johnson have managed to get stories and essays from many literary lights: Mark Thompson, Malcolm Boyd, Perry Brass, Victor J. Banis, Jeffery Beam, Mark Abramson, and many others. The inspiring work of educators, community activists, and religious experts such as David Nimmons, Mark Horn, Dan Stone, Michael Sigmann, Bill Blackburn, and Donald Boisvert are also featured.
CHARMED LIVES is a Lambda Literary Award Finalist in the category of Best Anthology, and it's fully deserving. Every story, every essay is a gem that reveals the beauty, strength, and value of gay voices.
As Bert Herrman writes in his essay, "Grace is not really magic, it is a natural state of being, but for those who reach it, it works like a charm." Reading these pieces will comfort, inspire, and charm anyone seeking to learn more about the wonder of gay spirit in storytelling. Highly recommended.



Wayves -- the queer newspaper for Atlantic Canada
June 2007
Ralph Higgins


Queer lives are tribal. Our strongest connections are often not with our biological family but rather with the gay men and women who found for themselves, and then offered to us, acceptance, sanctuary and community. Our characters have been tempered by the fires of adversity and our strength grows as we face hostility, ignorance and even death - when we face them together. The tribe provides a place where we belong, a sense that we are where we are supposed to be. Yet, because the tribe is relatively new the wisdom of the elders, the shared stories and experiences of our fellow tribe members is not widely known.
The telling of stories is essential and Toby Johnson and Steve Berman in

Charmed Lives: Gay Spirit in Storytelling

have compiled a collection of stories, poems, personal accounts and essays that show the fundamental connections that unite our experiences. Connections between lovers, between friends, between generations, between the teller of stories and the listener. And throughout all the tales it is the personalities of the characters that capture us, their spirit that enters into us, becomes part of our experience like shared memories just as the people - both real and imagined - become part of our family tree. They make us feel glad and proud to belong to the same tribe.
These stories are very moving. They will move you to laughter, to tears and move your heart to beat a little faster, stronger. These are stories about love - a basic human need, but one that we still have trouble accepting for ourselves, with all its joys, sorrows, and pleasures. With so few role models that show our queer reality, these stories are essential reading.
The contributors - too many to list here - are from a wide range of backgrounds and interests. There are stories flavoured with science fiction, with the old west, with supernatural spirits; and essays and musings reflecting different philosophies and religious leanings. Wild imaginings and the day to day routine all have a place in these pages. The focus is not on the obstacles and difficulties of gay life but on the fact that our lives are indeed charmed ones.

Charmed Lives: Gay Spirit in Storytelling

reminds us of the richness of our queer existence and how very lucky we are.


OutSmart, July 2007
Houston's gay, lesbian, bi, and trans magazine
Angel Curtis
Charmed Lives: Gay Spirit in Storytelling
Various writers
White Crane Books (www.whitecranebooks.org)
The stories we tell ourselves define who we were, who we are, and, most importantly, who we will be. This compelling anthology presents an alternative to the stories our culture tells about gay people. Part spiritual journey, part romance, but all alive, the stories in this book give us a new way of looking at both our spiritual and mortal selves. This one is not to be missed.
Here's the Table of Contents to tempt readers
Introduction: Straw into Gold Toby Johnson
Introduction: Straw is Neither Dross nor Gold Steve Berman
Ella, Kelly and Me… Mark Abramson
The Story Behind the Story Perry Brass
An Angel on the Threshold Eric Andrews-Katz
Shades Bill Goodman
The Canals of Mars Victor J. Banis
What Queer Spirit Sees Jeffery Beam
After Edward Michael Gouda
What Two Men Do In Bed Bryn Marlow
Great Uncle Ned J.R.G. De Marco
Beyond the Blue Bardo Sterling Houston
The Verse Jay Michaelson
My Last Visits With Harry Bill Blackburn
Reversing Vandalism Jim Van Buskirk
Grandfather's Photograph Neil Ellis Orts
Gay Spirituality? Will Gray
"Charmed, I'm Sure" Mark Thompson and Malcolm Boyd
Viewing the Statue of David Jim Toevs
The True and Unknown Story of Albert Gale Andrew Ramer
Tom or An Improbable Tail Ruth Sims
Free Speech Martin K. Smith
This I Know Dan Stone
Musuko Dojoji Mark Horn
A Path of Mirrors Don Clark
Lines John McFarland
Left with Love Lewis DeSimone
Get Thee Behind Me Christos Tsirbas
His Paper Doll Steve Berman
Desiring St. Sebastian Donald L. Boisvert
Manifest Love David Nimmons
Avalokiteshvara at The 21st Street Baths Toby Johnson
Neighborhood Walk Steven A. Hoffman
My Pride and Joy Tyler Tone
The Bell of St. Michael's Gary Craig
So What is the Charm? Bert Herrman
And, finally Michael Sigmann
The Authors





back to top